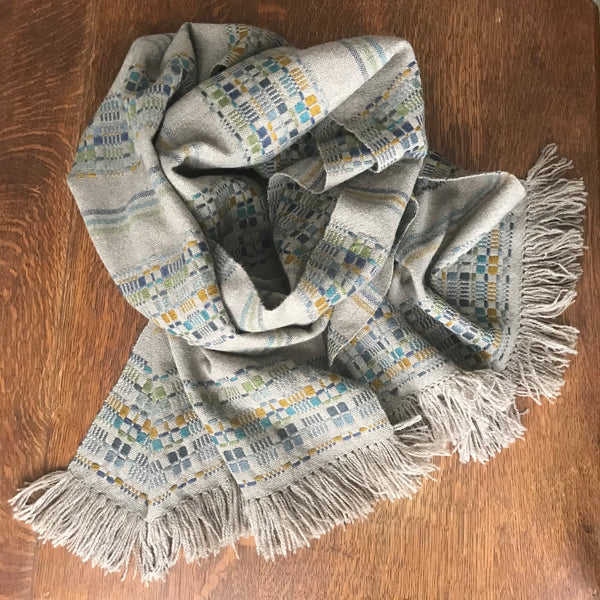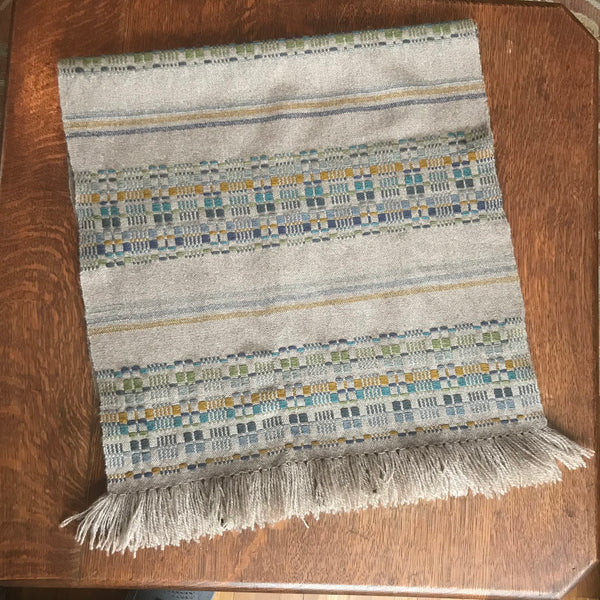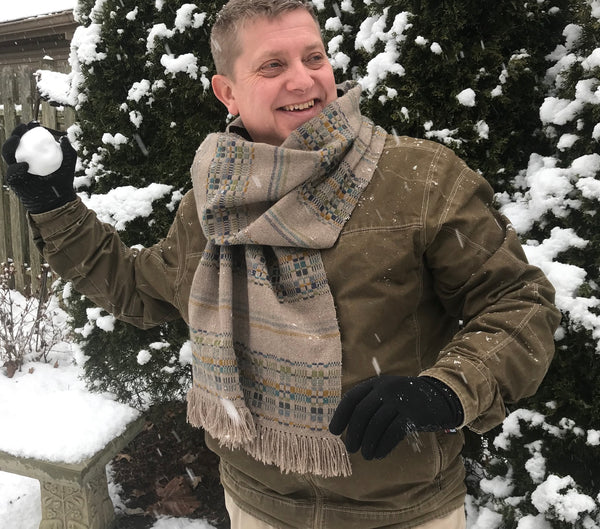 Floral for All Wrap Yarn Kit
Did you see it? We are featured in the January/February 2021 Handwoven Magazine with a story about our work with shepherds in Kyrgyzstan along with this stunning Floral for All Wrap design by Scott Hanratty, an amazing weaver, weaving teacher, musician, and friend to June Cashmere! 
We're offering the yarn for Scott's beautiful design in kit form so that you can make the original design with 7, 10-gram mini-skeins in our Fingering weight yarn in colors of your choice. 
Kit comes with 3 cones of our coned cashmere and 7, 10g mini skeins, all packaged in our June Cashmere project bag.

Our cones are a 2-ply undyed, unbleached natural blend of the cashmere colors that come from the goats. The spinning oils are still in the coned yarn to enable the yarn to withstand the tension needed for warping. Approximately 800 yards on each 100g cone.

Pattern is a free download through Handwoven Magazine. 
COLOR CHOICES FOR MINI SKEINS
For the 7 mini-skeins of fingering yarn, kits default to the original color scheme of Scott's design: Silver Fox, June Sky, Curry, Moss, Aegean, Indigo, Slate.

If you'd like to choose different colors for the 7, 10g mini skein, please see our 19 colors and write your 7 choices in the message box at check-out. List of color choices: Natural, Espresso, Silver Fox, Slate, Black Cherry, Scarlet, Terracotta, Pumpkin, Curry, Moss, Pine, Sea Glass, Aegean, Marine, June Sky, Indigo, Plum, Mulberry, Stonecrop. If no colors are written in the message box at check-out, your kit will include mini skeins of the colors in the original design.